Nathan's ~ Chicken Trio Kept Photo Fresh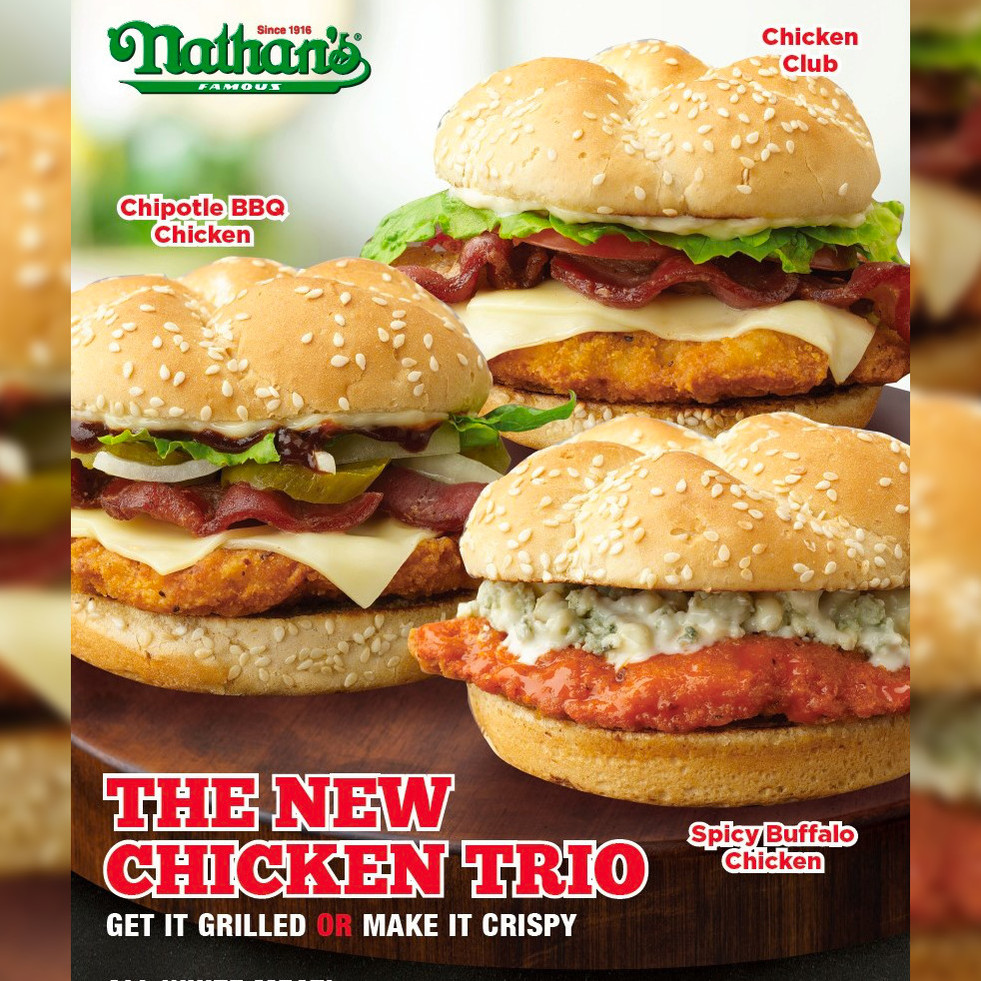 Project Requirements
Nathan's was introducing three new chicken sandwiches all with different toppings, cheese, condiments, etc. The ad called for these sandwiches to be grouped as a trio, featuring succulent chicken, melted cheese, juicy lettuce & tomato, and crisp bacon.
Challenge
We needed to create composite photo of three image captures. The first photo needed to capture a beautiful milk pour. The second photo needed to highlight the milk droplets forming on the sides. Finally, the third photo needed to capture the bottom of the splash which comes up and around the pour. Many gallons of were used for this. Milk was everywhere!
Solution
The solution was to photograph one sandwich at a time. Perfecting the food elements on the first sandwich, then immediately taking photos. Then, it's onto the second and third sandwiches in the same manner. Afterwards, the best photos of each sandwich are photoshopped together, each one in-focus and looking perfect!